---
Karen graduated from MaKami College as a 3,000 hour Registered Massage Therapist. Karen's passion for dance and her recovery from a dance-related injury led her to become a massage therapist. She saw the amazing benefits of regular maintenance, injury prevention and recovery from massage. To name a few, Karen is certified in relaxation, therapeutic, sport massage, myofascial cupping and RAPID NFR (upper body). In addition to completing her RMT designation, Karen has also completed her Fascial Movement Taping Certification and IASTM Certification.
Karen dances and performs in contemporary, modern and ballet. With her experience in dance, knowledge in massage therapy and personal training, she hopes to help clients with their sport related injuries.
Karen does deep tissue, relaxation, cupping, sports therapy, taping, teens, RAPID neuro-fascial reset (upper body), and IASTM.
Karen Vito, RMT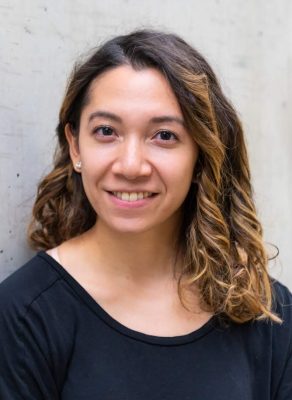 | | |
| --- | --- |
| Mon | 12:00pm – 6:00pm |
| Tue | 12:00pm – 6:00pm |
| Sun | 9:00am – 3:00pm |
---
Janet Bernakevitch, RMT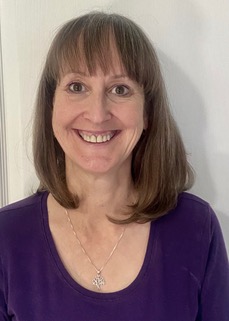 | | |
| --- | --- |
| Mon | 10:00am – 4:00pm |
| Wed | 12:30pm – 6:30pm |
| Thu | 1:00pm – 7:00pm |
After trying my hand working in various sales and office positions I realized I wanted a profession centered around being in service to others by helping people heal. I found my way into a massage therapist after a painful shoulder injury. Almost immediately I knew becoming a massage therapist was going to be my path. I was and still am fascinated by the human body and how it functions. Now with over 17 years of experience I find myself very grateful to be in a profession that is more rewarding than I could have ever expected. One of my top priorities is making sure my client feels empowered. I love collaborating with my client to help them work through what they need to deal with pain or dysfunction. I also recognize we all come with a history affecting the body and mind. Massage has an amazing capacity to access and release both pain and stress. Over the years I've learned when offering deep massage that its amazing how deep and effective slower, gradual increases in pressure can be in creating release without causing a great deal of pain. There is a great deal of satisfaction being a part of a persons journey toward a healthy balanced life.
I enjoy hiking, doodling, reading books about massage, health and spiritual growth. Recently I've tried my hand a watercolour painting and love the process of letting go of the end result. Instead, immersing myself in the process.
Janet performs deep tissue, cupping, oncology, prenatal, TMJ (jaw pain), senior and relaxation massage.
---
After attending the 2200 hour program at Sutherland Chan in Toronto, I graduated in 2005 with a strong clinical background and desire to help people.
A little over 5 years later, I've learned by finding the balance between clinical skills and intuition has made my practice what it is today. This is the ongoing theme in my life and in my career: balance. Sometimes my approach is to look more at the physical aspects of one's case, and sometimes it's to look at the mental or emotional challenges. Either way, I try to develop an ongoing treatment and self-care plan to best suit my clients' needs and lifestyle.
Seeing the shift in those I work with in the span of one hour, one week, and ultimately ongoing assures me I'm on the right path. Massage therapy is truly more than a career for me, but a passion and my way of helping and connecting with others.
Of course, in keeping with the theme of balance, outside my work I enjoy spending time outdoors with my dog, regular yoga practice, and a dabble here or there in acrobatics.
Katherine performs deep tissue, myofascial release, sports therapy, relaxation, children, cupping, prenatal and hot stone massage.
Read more about our Massage Therapy services.
Katherine Higgins, RMT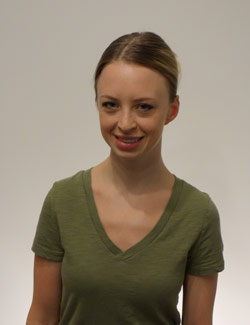 | | |
| --- | --- |
| Tue | 8:00am – 2:00pm |
| Sun | 9:00am – 2:00pm |
---
Alanna Blackburn, RMT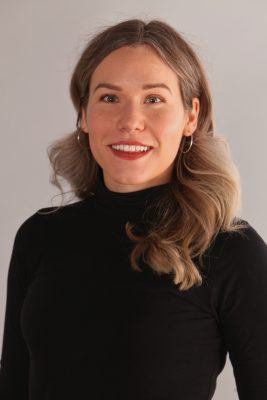 | | |
| --- | --- |
| Thu | 12:45pm – 7:00pm |
| Fri | 10:15am – 4:30pm |
| Sat | 9:00am – 3:00pm |
| Sun | 10:15am – 4:30pm |
After studying and teaching massage therapy, yoga and reiki, I am so grateful I can contribute to the healing journey of others. I often think about my mom and the practitioners that had changed not only her life but the lives of our whole family while she was dealing with rheumatoid arthritis and hope to do the same for each of my clients.
I use assessment to determine the best treatment plan to optimize health and well-being. Then, with rhythmic strokes and precise muscle palpation I work to increase range of motion, relax tense muscles, increase circulation and create a comforting and relaxing space.
Alanna performs deep tissue, myofascial release, sports therapy, relaxation, children, cupping and prenatal massage.
---
I was born in Colombia, and moved to Canada 12 years ago, I'm still trying to get used to the winters.
My passion for helping others with my hands through touch started when I was 6, when my mom introduced me to Reiki. From then on, I became very curious about different pain and rehab therapy modalities, massage therapy specifically.
Now, with a 3000 hour Massage Therapy Diploma from Makami College, and over 2 years of experience educating other therapists, my passion for helping clients, be and feel better, has deepened.
I believe in the restorative potential of the human mind, body and spirit in response to massage and combine; Swedish, therapeutic, and myofascial techniques with stretching and strengthening exercises to restore overall well-being. I have experience working with TMJ dysfunction, Fibromyalgia, Arthritis, Whiplash, Tension Headaches, Postural Dysfunctions, Sports Injuries and other chronic injuries.
I enjoy cooking, hiking, being outdoors and learning how I can be a better human to the world. Below are two of my favourite quotes from one of my recent reads:
"So, listen, to yourself and to those with whom you are speaking. Your wisdom then consists not of the knowledge you already have, but the continual search for knowledge, which is the highest form of wisdom."
Sergio performs deep tissue, children, myofascial release, sports therapy, cupping and relaxation massage, click the link below for more information.

Read more about our Massage Therapy services.
Sergio Gonzalez, RMT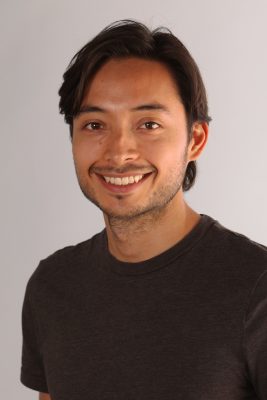 | | |
| --- | --- |
| Wed | 11:00am – 7:00pm |
| Thu | 8:00am – 2:00pm |
| Fri | 10:00am – 4:00pm |
| Sat | 8:00am – 2:00pm |
| Sun | 10:00am – 4:30pm |
---
Terri Anne Soukoroff, RMT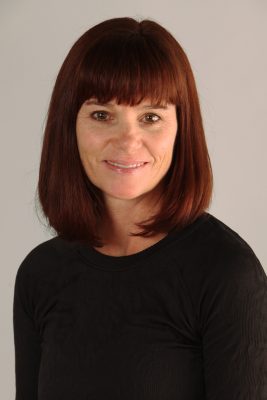 | | |
| --- | --- |
| Mon | 7:00am – 2:30pm |
| Tue | 7:00am – 12:00pm |
| Wed | 7:00am – 2:30pm |
| Sat | 7:00am – 2:30pm |

Graduating from West Coast College in Vancouver I have more than 18 years of experience as a Registered Massage Therapist in both Alberta and B.C. I feel extremely fortunate to love what I do and to be in a profession that is now recognized as an integral part of our healthcare system.
As a competitive ski racer and athlete growing up to living an extremely active lifestyle now, my knowledge as a massage therapist comes not only from my extensive education but also from personal experience. I believe that through regular massage one can decrease muscular tension, increase mobility and flexibility, alleviate pain, decrease stress and enhance performance and overall well being!
I am very passionate about educating and empowering my clients to maintain health and wellness so they can enjoy an active adventurous long life without pain and stress!
Terri Anne performs deep tissue, myofascial release, sports therapy, relaxation, prenatal, children, and cupping.
Read more about our Massage Therapy services.