Michaella Rezanoff, RAc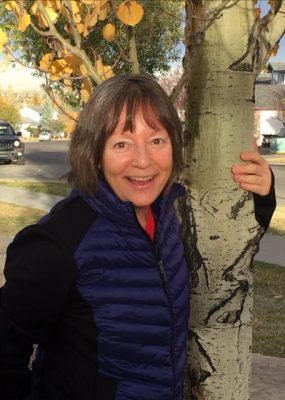 | | |
| --- | --- |
| Mon | 9:15am – 1:00pm |
| Tue | 1:00pm – 6:00pm |
| Wed | 1:00pm – 6:00pm |
| Thu | 8:00am – 12:00pm |
| Sat | 9:00am – 2:00pm |
Michaella assists in managing pain and tension in the neck, shoulders, back, hips, knees and ankles & helps to reduce stress in the body, lessens sleeping disorders such as insomnia & alleviates digestive disorders through the following mix of modalities:
Registered Acupuncturist (R.Ac.), Canadian Institute of Traditional Chinese Medicine
Registered Reflexologist, Wild Rose College of Natural Healing
Certified Shiatsu Therapist, Japan Shiatsu Clinic.
Chinese Tui Na Massage,
Cupping
Sound Therapy
---
A balanced lifestyle takes intention and time, and a healthy body/mind is a big part of that.
Acupuncture changed how I felt about my health after injuries I sustained in martial arts and two car accidents. Doors opened to leaning Japanese and Traditional Chinese Medicine, Acupuncture and Shiatsu.
Touch is very healing on its own and with the addition of acupuncture the body's ability to heal increases; muscles relax, digestion improves, and stress is released. Helping others transform their health and well-being is a gift they give to themselves.
I've traded in my martial arts black-belt for being out in nature, continuing education, volunteering on the Board of Directors of my martial arts club, volunteering at the Calgary Folk Festival, bringing out my creative side with crafting spa and body products, chocolates and cards.
Keeping current with continuing education in various aspects of Chinese and Japanese medicine and practices, I focus on balancing work with volunteering:
Member of the Board of Directors for the Alberta Association of Acupuncturists & Traditional Chinese Medical Doctors
Member of the Board of Directors for the Calgary Aikikai Aikido Club
Calgary Folk Music Festival crew member for the Artists Lounge Food area
Creating body products, cards and chocolates; cycling, hiking, being by the water
Read more about our Acupuncture, Shiatsu Massage, and Reflexology services.