Michaella Rezanoff, RAc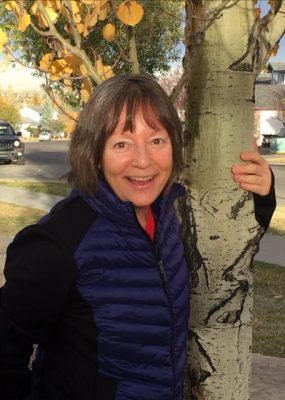 Registered Acupuncturist (R.Ac.), Canadian Institute of Traditional Chinese Medicine
Registered Reflexologist, Wild Rose College of Natural Healing
Certified Shiatsu Therapist, Japan Shiatsu Clinic.
For as long as I can remember, I've been drawn to the Japanese traditional forms of art, be it the food, martial arts or holistic medicine.
From working as an insurance claims adjuster for almost ten years, to an administrative secretary for a Vice President and President of a small oil and gas company for three years, I transitioned into the arena of managing a Japanese martial art/Japanese Shiatsu Massage clinic where I apprenticed in Shiatsu (acupressure) launching me into my current career.
As a Registered Japanese and Traditional Chinese Medicine-trained acupuncturist, I bring 20 years of combined knowledge and experience to help my clients attain their unique health goals, based on my assessment of their individual needs and issues.
I keep current with continuing education in various aspects of Chinese and Japanese medicine and practices, while balancing work with volunteering:
Member of the Board of Directors for the Alberta Association of Acupuncturists & Traditional Chinese Medical Doctors
Member of the Board of Directors for the Calgary Aikikai Aikido Club
Calgary Folk Music Festival crew member for the Artists Lounge Food area
Creating body products, cards and chocolates; cycling, hiking, being by the water
Michaella treats pain and tension in the neck, shoulders, back, hips, knees and ankles & helps to reduce stress in the body, lessens sleeping disorders such as insomnia & alleviates digestive disorders through the following mix of modalities:
Acupuncture
Foot Reflexology
Japanese Shiatsu Massage & Chinese Tui Na Massage,
Cupping
Jin Shin Jyutsu – an energetic form of reducing pain & tension in the body
And most recently, Sound Therapy using tuning forks – sound waves travel along energy pathways through acupuncture points gently restoring the body's inner balance.
See Michaella's hours and availability here.
Read more about our Acupuncture, Shiatsu Massage, and Reflexology services.