It's that time of year again, where the leaves are falling, everyone is back to school, orthotics are on sale, and it's time to use up your benefits before you lose them at the end of the year!
Call or email today to make your appointments for the rest of the year.
Fall'n Arches: Autumn Orthotics Event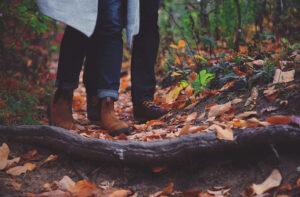 Stride into the crisp autumn air with a spring in your step this fall! Book an orthotic assessment with your chiropractor anytime during October and take advantage of an absolutely fantastic discounted price on orthotic inserts, orthotic footwear, and combination packages! 
Acupuncture plus… with Michaella Rezanoff, Registered Acupuncturist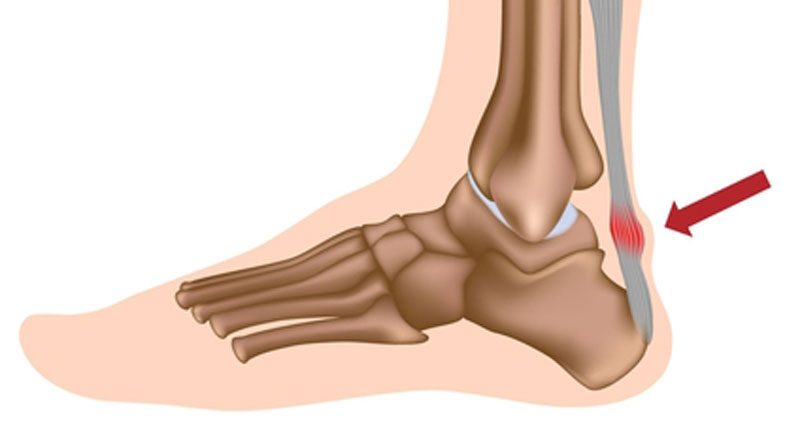 October is all about feet at Glow and a great way to find relief from tight calf muscles, Achilles tendon injuries, plantar fasciitis, ankle sprains, tense tired feet, and knee issues.
Step into alternative foot care with a reflexology foot massage including one of the following:
Japanese- Style Acupuncture

Sound Therapy

Cupping Therapy
Does jet lag and/or daylight-saving time (coming up Sunday November 6th) interfere with your internal clock? 
If so, book an acupuncture treatment with Michaella before you fly and upon returning and spend your extra hour the first week of daylight-saving time (Monday November 7th – Saturday November 12th) having your internal clock reset.
A reminder to check your insurance benefits and use up what is left for 2022.
Gift certificates are a great way to fulfill someone's Wish List dream any time of the year.
Michaella is accepting new patients
Introducing Certified Holistic Nutritional Consultant Pamela Groulx!
Every aspect of your health relies on nutrition! Food becomes the fuel for your body to function, and the building blocks to support your physical structure. Just as premium fuel is necessary for optimal performance of a fancy sports car,  you can enhance your performance (and health) with ideal nutrition customized for you. As a Holistic Nutritional consultant my focus on gut health ensures you get the most out of the food you eat – to help you look and feel your best.
Holistic Nutrition will benefit:
gastrointestinal  symptoms (acid reflux, bloating, gas, indigestion, diarrhea, constipation) 

fatigue

stress management

weight management

food sensitivities and intolerances

skin conditions (helps reduce rashes, acne, eczema)

immune function, autoimmune conditions, cancer risk

mood (eg. anxiety and depression)

brain health

cardiovascular health

hormone balance, reproductive health, thyroid and adrenal glands

respiratory system (asthma, allergies)

nervous system 

pain and inflammation throughout your body

sleep quality
The inspiration for my career in Holistic Nutrition came from my daughter who was diagnosed with autoimmune conditions before the age of two. The improvements that we saw in her, mere weeks after adopting a gut-healthy protocol, ultimately motivated me to pursue an education in natural nutrition – and to help others! My deep understanding of physiology from my previous career in Nuclear Medicine and MRI allow me to piece together the intricate puzzle of each client's health challenges and correct nutrient deficiencies through simple, delicious and nutritious food. For me, nutrition has become an integral part of being a mother, sister, wife, friend and dog owner.
Contact Pamela Groulx at [email protected]
Banana Tea  
While I can't eliminate the stress in your life, I can help you cope with stress by providing your  body with important nutrients to support your natural stress response system.  You know stress takes a lot out of you – that's why you feel so exhausted! Stress literally  depletes essential nutrients. This simple tea can help to replenish one of the most important  anti-stress minerals – Magnesium.  
If you have:  
anxiety / depression  

insomnia  

low energy  

muscle cramps  

constipation or painful bowel movements  

type II diabetes or metabolic syndrome  

high blood pressure or an irregular heart beat  

migraines  

PMS  
Getting enough Magnesium can help. It is estimated that up to 75% of North Americans do  not get enough of this mineral from their diet alone. Increase your magnesium consumption  with: 
Banana Tea  
1 whole organic banana (peel included) – washed,  and black tips cut off  
4 cups water  
1 cinnamon stick (optional)  
Bring to a boil and simmer 25mins or longer.  
  Bananas are high in magnesium, and the peel of the banana has  3x more magnesium than the fruit! When using the peel, it is important to choose an organic banana (you do not want to  concentrate pesticides in your tea!) This magnesium rich tea can be enjoyed warm or cold. I recommend a cup in the evening to help you relax and unwind for a good night sleep. Naturally caffeine free, it can be enjoyed anytime, day or night. Try it as a base for smoothies, puddings or your favourite elixir. For more information or to discover how improving your Gut Health can benefit you, call Pamela for a  free 15min consultation.
If you need a magnesium glycinate supplement, please feel free to browse our selection of top quality supplements available in clinic. 
Holidays at the Clinic

Upcoming holidays include:
Thanksgiving – October 10th
Remembrance – November 11th
Christmas – December 24-26th
New Year's – December 30-31st
It's that time of year to use up the last of your benefits! Remember to book your holiday appointments now to ensure that you get the days and times you prefer during this busy time!
Contact us at (587) 353 – 4569 or email us at [email protected] to book now!