Live
life

better

.

Calgary Chiropractic & Whole Body Wellness
About Us
Calgary Chiropractic & Whole Body Wellness
At Glow our "soul" purpose is to be a place of inspiration, education, and support to help navigate the tumultuous waters of our times. Hope, truth, trust, and leadership are all fundamental principles that guide our mission to make our world a healthier, happier, and more sustainable place to live.
Chiropractic
The focus of Chiropractic is on the integrity of your nervous system, proper movement and posture.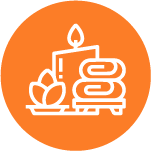 Massage Therapy
The beneficial effects of massage begin with its influence on the muscular tissues of the body.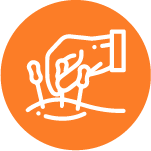 Acupuncture, Reflexology & More
Japanese-Style Acupuncture Has been a part of the practice of medicine in Japan for more than 1,400 years.
Our Services
How can we help?
Stay in the glow
Latest News & Promotions
As we move into a fresh new season, we at Glow are excited to work with you towards all your health and wellness goals. For even more information, please consult the Glow Playbook attached to your newsletter email! Fall'n Arches: Autumn Orthotics Event Stride into the...
The Government of Alberta has reinstated mandatory mask requirements for indoor spaces starting September 4, 2021 at 8am. 
A new shipment of our coveted massage therapy guns has arrived at the clinic! They are a fantastic addition to your health and wellness toolkit, and we've sourced out a completely affordable option to take with you for your at-home care! Talk to your practitioner or a...
Book online today
.
Book your Assessment with our team to see how we can help you with your goals.