Live
life

better

.

Calgary Chiropractic & Whole Body Wellness
About Us
Calgary Chiropractic & Whole Body Wellness
At Glow our "soul" purpose is to be a place of inspiration, education, and support to help navigate the tumultuous waters of our times. Hope, truth, trust, and leadership are all fundamental principles that guide our mission to make our world a healthier, happier, and more sustainable place to live.
Chiropractic
The focus of Chiropractic is on the integrity of your nervous system, proper movement and posture.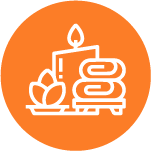 Massage Therapy
The beneficial effects of massage begin with its influence on the muscular tissues of the body.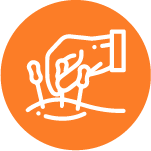 Acupuncture, Reflexology & More
Japanese-Style Acupuncture Has been a part of the practice of medicine in Japan for more than 1,400 years.
Our Services
How can we help?
WHAT OUR CLIENTS SAY ABOUT US
Great service
I have been going here for years. The front end staff are always very friendly and the practitioners are all very well trained, they take their time. You don't feel like you are being rushed through.
Great atmosphere here. I have session with Michealla who offers acupuncture and Namikoshi Shiatsu. I highly recommend her. Sessions are restorative and energizing.
Janet is great!!!
Not only do they treat you, but they take the time to teach you how your body works and reacts and why you're in the pain you are. Love this place. Run by miracle workers.
I was in extreme pain as my back had ceased up and I went to Dr. Matteo at Glow Health & Vitality...he is MAGIC!!! He adjusted me, put me on traction, adjusted me again, lasered me, adjusted me again and then taped my back. I went in unable to barely breathe nor sit and came out smiling and could sit, reach the floor...blessed relief. Dr. Matteo is MAGIC!!!
I can't express how much my life has changed after seeing Dr. Richard at Glow. I went from a doctor's "I guess you're just going to have to live with it" to getting my active life back. The staff here is super accommodating and flexible.
Stay in the glow
Latest News & Promotions
Welcome Back Stephanie! You may notice a familiar face up at the front desk this fall. Stephanie will be rejoining the CA team starting in September. We hope everyone is just as excited as we are to have her back on board! Planning Ahead Did you notice the summer fly...
Book online today
.
Book your Assessment with our team to see how we can help you with your goals.