Welcome Back Stephanie!
You may notice a familiar face up at the front desk this fall. Stephanie will be rejoining the CA team starting in September. We hope everyone is just as excited as we are to have her back on board!
Planning Ahead
Did you notice the summer fly by? We are going to blink and it will be the end of the year before we know it! The Glow team would like to extend a friendly reminder that we are heading into the busy season and with that, a suggestion to craft your care strategy. This might mean proactively scheduling ahead for appointments until the end of the year to make things easier on yourself. With life getting busy, it is important to not overlook our health priorities. If there's a particular time/day that works well for you, we'll be happy to reserve it either by phone or email. There's also an option to book online if you prefer.
Online Dispensary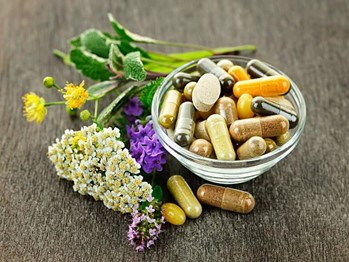 Glow now has an online supplement dispensary! We've done the leg-work and research for you and have sourced the best quality supplements available. We trust them enough to take them ourselves and are pleased to share them with you and your loved ones.
There are a few fundamental nutrients that almost everyone should be taking to stay well and prevent disease. Many of us, for various reasons, are deficient in vital nutrients such as:
Omega 3 Fatty Acids
Magnesium
Vitamin D and
Zinc
All of these essentials plus a few extras are available at Glow. Simply ask one of the doctors or staff for what you need and you can pick it up right from our office.
And for those of you who appreciate online shopping, we now have an online dispensary. All the essential products are available here, plus the entire line of Designs for Health nutritionals if you need something specific. Online orders will be delivered directly to your home and you can set up automatic monthly replenishing if you choose. At Glow we strive to support your health at all levels. We hope you enjoy great benefits from our nutritional support products to keep you and your family's health at its best.
We have a dedicated URL to access the dispensary as well as promo codes that you can use for your purchase. This month use the promo code GLOWNUTRITION for 10% of your entire purchase, visit:
https://www.designsforhealth.ca/u/richardyoshimura
Promo Code: GLOWNUTRITION (Gives 10% off entire purchase)
Booking & Cancellation Policy: Chiropractic, Massage & Acupuncture
*New policy in effect for all services*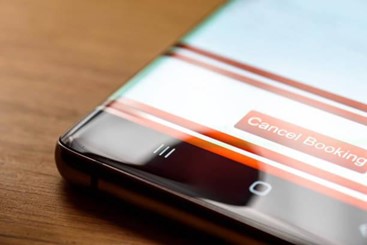 While we understand that life happens and unforeseen circumstances cannot be avoided, our office requires at least 24 hours notice to cancel or move an appointment without penalty. You may cancel online; by email, or leave a voice message. Cancellations with less than 24-hours notice, or missed appointments will be charged a 50% fee. Please note that insurance does not cover these fees.
This is to ensure that those on our wait list can be accommodated in a timely manner and that our practitioners' time, which is reserved especially for you, will be compensated.
Additionally, we would like to remind all of our clients that email and text reminders are a courtesy and that Glow Health & Vitality has no control over reminders that are not received. As a practice member, you are responsible for your appointments and any cancellation fees that may arise. Thank you for your understanding.
Upcoming Holiday Closures
September 4 – Labour Day
October 9 – Thanksgiving
November 11 – Remembrance Day
Fall'n Arches: Fall Orthotics Sale – October 1st – 31st
Just because the leaves are falling this fall doesn't mean your arches have to! Step into the fall season this year with a new pair of orthotics at our semi-annual sale price during the month of October. Receive exclusive discounts on one or two pairs of custom orthotics when you schedule a complimentary orthotics exam with us. If you haven't replaced your orthotics in a year or two, now might be the perfect time to do so and benefit from the sale!
As always, you can schedule the assessment to coincide with your routine adjustment. It only takes 15 minutes. If you've never worn orthotics yet, or experience knee, ankle, back, or foot pain, now is a wonderful time to discuss the possibility of doing so with your chiropractor.
We look forward to seeing your glowing faces in the near future. Call our CA team at (587) 353-4569 for your next visit!