As we move into a fresh new season, we at Glow are excited to work with you towards all your health and wellness goals. For even more information, please consult the Glow Playbook attached to your newsletter email!
Fall'n Arches: Autumn Orthotics Event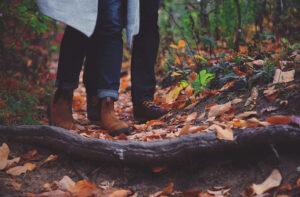 Stride into the crisp autumn air with a spring in your step this fall! Book an orthotic assessment with your chiropractor anytime during October and take advantage of an absolutely fantastic discounted price on orthotic inserts, orthotic footwear, and combination packages! 
Masking Mandate
As per the Government of Alberta's mandate and our Provincial Regulator, mandatory masking is being observed in the office here at Glow Health & Vitality. All of our staff and practice members are asked to please be in compliance with this mandate, so we can continue to take care of you. 
Fee Changes
After five years of maintaining our set pricing, we are restructuring our fees to provide better service to our members, and stay consistent with inflating costs of operation. Starting September 15th, 2021, we will see a slight increase in the cost of chiropractic, massage therapy, and acupuncture treatments. At the same time, we will be reducing the fee for select therapies, such as decompression and laser therapy, when booked in conjunction with a chiropractic appointment. 
Massage Guns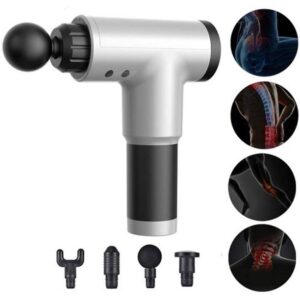 Massage Therapy guns have arrived at the clinic! Dr. Richard has researched and sourced accessible, affordable massage guns that are now available for purchase at the clinic. At $150, they make a great addition to your health & wellness toolkit, and are a fantastic gift for the massage fanatic in your family.
Massage Therapy/Acupuncture Team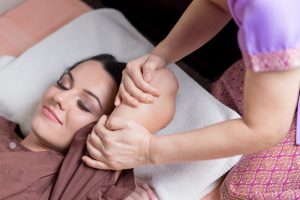 As we approach the end of the calendar year, it's time to make sure you have all your massage and acupuncture sessions booked to maximize your insurance benefits. We have a diverse and experienced massage and acupuncture team, with specializations ranging from Thai massage, cupping, cranio-sacral, Shiatsu, reflexology, reiki and many more! Book with us today and we'll find a therapist who is a perfect fit for your wellness needs!
Boost Your Immune System!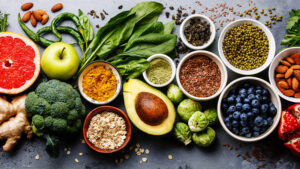 Any threat to our health is heightened when we are tired, stressed, undernourished and inherently sick to begin with. This has always been the case and is being underscored by our current world situation. Daily we are bombarded with news that evokes fear, uncertainty and helplessness which is not exactly a recipe for success when we need our energy and well-being more intact than ever. When this all started in March of 2020, we at Glow created a handbook to help people navigate through the pandemic with a different and more life affirming strategy. If you missed it back then, you can click here to see the health promoting strategies that are just as relevant now as they were back then.
The role that nutrition plays in our overall health is paramount yet can be confusing and downright difficult to apply properly into our lives. The basics will always hold true and take people far.
1. Eat whole and nutritious food. Mainly plant based with lots of colors and free from chemicals and preservatives.
2. Hydrate well.
There are some key nutrients that give us extra immune boosting power that are often tough to get through the foods we eat alone. In attempt to keep things easy and simple for our Glow
family, we have sourced out a supplement strategy that is the best we could find to "cover the bases" with the nutrients that have proved to be most effective for improving immune function.
Immune Active ™
Emulsi-D3 Synergy ™
-35 IU per pound of body weight per day
C+Biofizz ™
-Up to 2000mg per day
Magnesium Glycinate
-7-10mg per kilogram of body weight per day
Of course, there are all types of other nutrients and supplements that can help bolster our immune function, but the above list will cover all of the fundamentals and then some.
All of these supplements are available at Glow individually or we have conveniently created bundled packages with special pricing for even better value.