Arch Madness!
Spring into March with a spring in your step and a brand new pair of orthotics at our special semi-annual sale price! Book a complimentary orthotics assessment with us and receive exclusive discounts on one or two pairs of custom made orthotics. If you haven't updated your orthotics in a year or two, it might be the time for you to consider a fresh pair and take advantage of the spring savings! As always, the assessment is complimentary, takes just 15 minutes, and you may book to pair with your regular adjustment. If you've never had orthotics, but deal with knee, ankle, back, or foot pain, it's a great opportunity to talk to your chiropractor about how custom made orthotics can be part of your care plan. 
Waitlist 
If you have a specific day or time that works best for your schedule, we suggest booking in advance as far as you can, to ensure that you get your preferred appointment. Sometimes that isn't possible, and for those times, we have a convenient waitlist feature. If an appointment that would be ideal for you is already booked, please let us know at the front desk and we will add you to the waitlist. If an appointment becomes available during your day/time, we will give you a call! 
Product Spotlight: Rock On Balm
We know there are some die-hard fans of this amazing Canadian-produced, woman-owned and operated local company, but for those of you who haven't heard – Rock On is the bomb! 
Rock On glacial marine clay is hand harvested from a remote region of coastal British Columbia beneath a live and active glacier. Over time, the erosion and glacial runoff carry vast deposits of precious minerals down river to settle in the estuaries along the Coastal Region of British Columbia. Throughout the journey the minerals are energized through the process of hydrolysis which creates a negative electrical charge. It is this negative charge along with the essential nutrients that gives this particular clay its powerful natural healing properties. 
Try the Rock On Athletic Balm today, to use on sore muscles or after a post-work out shower. 
Fresh Spring Recipe: Alanna's Carrot Cake (Everybody's Favourite)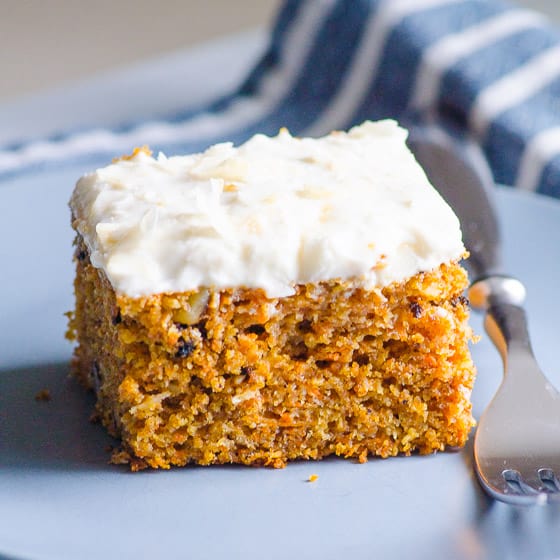 Last summer, the Glow team had a picnic together in the sun, complete with tons of laughing, stories, lawn games, and FOOD. Alanna brought her now-famous carrot cake, which every single one of us loved. She shared the recipe with all of us, so now we're sharing it with all of you! It's perfect for Easter, or any spring celebration.
1 1/2 cup almond flour
1 tsp baking powder
1/4 tsp baking soda 
3/4 tsp pink himalayan salt 
1/2 tsp ground cinnamon
1/2 tsp ground ginger
1/4 tsp ground cloves
1 1/4 cup packed grated carrot
1/2 cup diced pineapple 
1/4 cup chopped walnuts
1/4 cup shredded coconut 
3 large eggs (at room temperature) 
1/4 cup coconut oil (or butter melted and cooled)
1/4 cup coconut sugar
1 tsp lemon juice
1/2 tsp vanilla extract
Icing 
8 oz cream cheese
1/4 cup honey
Directions
– Preheat the oven to 350 degrees F and place a rack in the center of the oven 
– Mix dry ingredients in a bowl 
– In a separate bowl use a mixer to blend wet ingredients, once everything is combined fold in dry ingredients 
– Pour into a greased 8×11.5 baking pan and bake for 45 minutes or until  or until lightly brown, a toothpick inserted in the center comes out clean and the center springs back to the touch. 
 – Let cool 
 – Once cake has cooled ice and sprinkle with more coconut flakes and walnuts
Have a happy and healthy Spring!