Season's Greetings from everyone at the Glow Team!
We are here to make your holidays a less stressful time and keep maintaining and working towards your health goals as we move into a new and exciting year together!
Stress during the holiday season
Did you know that there are three types of stress that can manifest themselves in your body in different ways? Stress on our bodies can be categorized into three main areas, physical, chemical and emotional stress. Overloading your body with stress increases your risk for illness and disease – be it heart disease, poor immune response or a host of degenerative conditions. A perfect opportunity to work towards a healthier lifestyle starts with identifying the sources of stress and then taking action steps to minimize your exposure to these stressors. While seasonal depression can be a factor for some, emotional stress can be present even in a joyful situation – celebrating and socializing with friends and family can carry its own anxiety. Physical stress can take many forms and present dramatic effects, as well: whether you're tobogganing with your kids, cooking, or spending more time than usual on the couch. Chemical stress can include overindulging in foods that we might not normally eat, toasting with alcohol, and increased sugar intake. Any or all of these stressors can affect our health.
Christmas Gifts from Glow!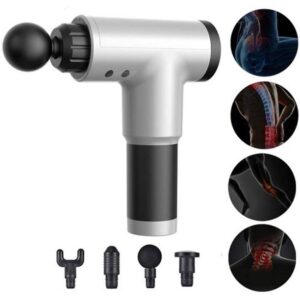 Want to see your loved one Glow? Give them the Gift of Health this holiday season! We can work with you to create a perfect package for your friends and family to de-stress during the holidays, and help them achieve their New Year goals! In addition to these Gift of Health packages, we have the ultra-popular massage therapy guns, therapeutic muscle rubs, high end dietary supplements, and many other ideas for natural health stocking-stuffers. 
Using your Benefits before Year-End Rollover
Be sure to maximize your benefits before the calendar year ends and set yourself up for a fresh start in 2022. To ensure your preferred days and times are available, we encourage you to book well in advance, as this time of year tends to book quickly. Feel free to reserve multiple appointments online, or our Glow team is happy to assist you in person. Some of our extra-organized clients book their entire year in advance!                                                                                                                                                                                                                                                                                                                                              We have an amazing team of registered massage therapists and an acupuncturist/reflexologist on staff.
If you've never tried acupuncture before, that doesn't mean that you can't take full advantage of your benefits by exploring the world of energy-based body work with Michaella.                                      Michaella offers acupuncture, as well as acu-combo appointments that can include treatments such as shiatsu and reflexology, and can create a program with as much or as little needling as you are comfortable with.
A message from our new massage therapist: Zam Ramirez
Hola! I was born in Mexico and moved to this beautiful country 14 years ago. My wellness journey started first as a hip hop dancer/teacher, while simultaneously working as an esthetician. Both are physically demanding and if one is not being proactive, stress accumulates. When I was younger I had very little awareness about my body's needs, and later in my dance career I got injured. During that time I became a patient at Glow and through massage therapy, chiropractic adjustments and reflexology I have had great personal discoveries and healing. I believe the body has amazing ways to heal itself, but it needs a little assistance to get there. I am a 2200 hour graduate from the Alberta College of Massage Therapy. I have experience with Swedish, deep tissue, children and myofascial release. I am currently studying Thai massage, and will soon start my dynamic cupping certification and Visceral manipulation, level 1. In my spare time, I love dancing, making ponchos and everything else my hands can get a hold of to create, cooking, and spending time with my husband, family and friends. 
Policies Reminder
It's such a busy time of the year for everyone, and we understand that schedules are constantly changing. You can rebook or change your appointment up until 24 hours prior, with our helpful chiropractic assistants at the front desk, available by phone or email. If you have to cancel at the last minute, we charge for only half the session fee, and can help you find a time that is better- suited for you and your schedule. 
Holiday Hours
Continuing with your care is so important over a naturally stressful time of year – we will remain open for our regular hours leading up to the holiday. Our holiday hours are as follows:
December 24 – 8am – noon
December 25 – 27 – closed
December 28 – 30 – regular hours
December 31 – 8am – noon
January 1 – closed
January 3 – regular hours resume
Please check with the front desk staff regarding particular practitioner availability/hours.